The 34-year-old single mother was a generous, loving sister one of five who was a passionate, fun-loving cook making meals for an extended family in Brooklyn that she considered the most important part of her life, Amy Carey-Jones, one of her sisters, told mourners. Monday's photos She also was ambitious, sharing with her sisters a plan to get a masters degree in a health field, Amy Carey said. Miriam Carey, who had worked as a dental hygienist, was praised by her colleagues for her delightful bedside manner, said the program for the service, held at Brooklyn chapel and attended by about 90 mourners. Carey was dressed in white, and lay in a white casket. Prayers were offered as the lid was slowly closed; a woman sobbed loudly as the casket was wheeled to a waiting hearse for a police-escorted trip to a Long Island cemetery. She had been living in Stamford, Conn., and is survived by her 1-year-old daughter, who was in the vehicle during the Oct. 3 car chase through the streets of Washington. Carey had been diagnosed with postpartum depression and psychosis. Authorities say she believed President Barack Obama was monitoring her electronically. Police found no weapons in her car, and family members have said officers never should have fired at Careys vehicle. Were still very confused as a family why shes not still alive, Carey-Jones said on Oct.
Players New York Rangers Should Target to Make Roster Alain Vigneault-Friendly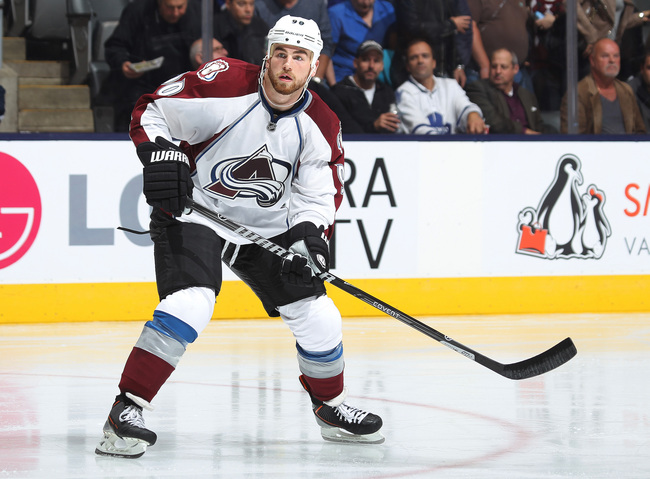 Airbnb host creates petition to confront New York lawmakers The battle between Airbnb and New York state becomes more entrenched as thousands of members sign a petition asking lawmakers to fix a "poorly written law" and allow them to operate freely. (Credit: Screenshot by Donna Tam/CNET) Airbnb just got a few thousand more supporters in its ongoing dispute with New York state. The rent-out-your-home service has thrown its weight behind a petition authored by a New York City host named Mishelle. In the petition, she asks the state's senate to fix what she calls a "poorly written law," which could curb Airbnb's reach in the region. "The reason this is happening is because of a poorly written law originally designed to stop slumlords from running illegal hotels with dozens of rental apartments," Mishelle writes. "As a New Yorker just trying to pay my bills, I don't understand why they think I'm a slumlord." "I figure that if we get 20,000 people to sign the petition, we'll get the state Senate's attention," she continues. "If we hit that goal by October 20th, I pledge to deliver the signatures to every senator myself." As of this writing the petition has more than 18,500 signatures, the majority of which were gathered within the last 24 hours. Airbnb also got behind the petition on Monday by sending out an e-mail to its thousands of New York members. One member forwarded the e-mail to CNET. "The New York attorney general has subpoenaed the records of almost all of our New York hosts," Airbnb's global head of community Douglas Atkin wrote in the e-mail. "We are fighting the subpoena with all we've got, but poorly written laws make for even worse enforcement, and unless you help to stop it once and for all, the laws may never get better and New Yorkers will continue to suffer." The debacle between New York Attorney General Eric Schneiderman and Airbnb has been ongoing over the past year, but it got heated when Schneiderman filed a subpoena earlier this month. The subpoena requests three years' worth of data on thousands of Airbnb New York hosts. Airbnb has said that it has 225,000 community members in New York. The Attorney General's Office is specifically looking for data on 15,000 hosts — it's unclear if this includes almost all of Airbnb's New York hosts.
Airbnb host creates petition to confront New York lawmakers
Curtis Glencross, Calgary Flames Glencross would be a great fit for Vigneault's system because of his two-way abilities. Gerry Thomas/Getty Images Curtis Glencross' name entered trade rumors last week afterFrank Seravalli of the Philadelphia Daily News reported that the Philadelphia Flyers were interested in the talented two-way winger. Seravallisuggested that the Flyers would be a good trade partner for the Calgary Flames because of the team's need for a defenseman. One name the Flyers have been kicking around is wingerCurtis Glencross, who has been playing on Calgary's first line. Glencross, 30, netted 26 points in 40 games last season. He has 24- and 26-goal seasons on his resume, he's consistent, and he's one of the few players on Calgary's roster to play a gritty game. The Flames are desperate for a defenseman to play withMark Giordanoand the Flyers have a glut of high-priced blue-liners. Even without trading a defenseman, the Flyers could fit a player like Glencross' $2.55 million salary-cap hit on the books — if he were willing to move his no-trade clause. The Blueshirts have a number of defenders in their system, so it is fair to say that they have the pieces necessary to strike a deal. Glencross is a prototypical Vigneault player because he has offensive talent, is a tough two-way player and utilizes his speed in all three zones. The Rangers could stand to add some skill on their wing, and Glencross certainly would fit the bill of requirements. Nail Yakupov, Edmonton Oilers Yakupov would bring some much needed offensive talent to the lineup. Andy Devlin/Getty Images The Rangers would have to make a couple of moves to get Nail Yakupov under the salary cap, but he is the type of player Glen Sather should target. Pierre LeBrun of ESPN had a lengthy column on the state of the Edmonton Oilers , and he wrote that the team needs to upgrade its blue line. LeBrun said, "The real area that needs addressing is on defense. I suspect youll see MacTavish add a body or two between now and the March trade deadline.