NEW YORK (CNNMoney) More than half of fast food workers have to rely on public assistance programs since their wages aren't enough to support them, a new report found. According to a University of California Berkeley Labor Center and University of Illinois study out Tuesday, 52% of families of fast food workers receive assistance from a public program like Medicaid, food stamps, the Earned Income Tax Credit and Temporary Assistance for Needy Families. That's compared to 25% of families in the workforce as a whole. The report estimated that this public aid carries a $7 billion price tag for taxpayers each year. The numbers are based on publicly available data on public assistance programs from 2007-2011. "Because pay is low and weekly work hours are limited, the families of more than half of the workers in the fast-food industry are unable to make ends meet," the report said. Related: The real budgets of McDonald's workers The data supports the claims that hundreds of fast food workers have been making across the country over the last year. Protests from New York City to Los Angeles, Memphis to Detroit have cropped up since last November , with workers calling for a minimum of $15 an hour and the right to organize without retaliation. The common narrative among fast food workers is that their pay is too low , they don't get scheduled for enough hours and they get no benefits. The new report fuels their fire, finding that only 13% of fast food workers get health benefits from their employers, compared to 59% of the workforce on the whole. It also said that the median worker only works 30 hours per week, compared to 40 for the rest of the workforce. How I live on fast-food wages A separate report out Tuesday slammed fast food giants for pushing their workers onto the public safety net. The National Employment Law Project said that the 10 largest fast food companies in the U.S. were responsible for more than half the total cost to taxpayers — about $3.8 billion a year alone. The report calls out McDonald's ( MCD , Fortune 500 ), Yum!
Alison Gold's 'Chinese Food' Video Is An Insane Pre-Halloween Horror Show
Other data showed consumer prices rose 9.84 percent year-on-year in September, the fastest pace in three months. Economists in a Reuters poll last week had forecast an annual 9.60 percent rise in retail prices. India is not the only major emerging market wrestling with inflation and high food costs – China's consumer inflation hit a seven-month high of 3.1 percent in September. But the pace of growth in food prices in India stood out, rising to an annual 18.40 percent last month, the fastest clip since July 2010 and triple the 6.1 percent rise seen in China. India's inflation data comes on the heels of Friday's disappointing industrial output numbers. Output grew a much-slower-than expected 0.6 percent in August, hurt by weak investment and consumer demand, dashing hopes of an economic rebound by the end of the year. STAGFLATION? The data fills out a picture of high inflation and weak growth in Asia's third-largest economy, which some analysts define as akin to stagflation. India is struggling to lift its economic growth rate, which hit a decade-low of 5 percent in the fiscal year that ended in March. But Rajan has clearly signaled that he will focus on price stability, which he sees as a necessary condition for raising the rate of growth. Higher interest rates are likely to further dent hopes of faster growth, however.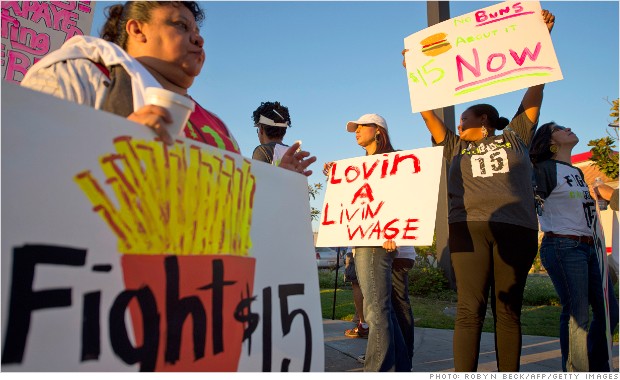 She runs in. Meanwhile, the lyrics under the images keep rotating between various languages for absolutely no reason. She's also making it rain chow mein. Then things get worse. Once inside, Alison places an order, and that's when the regret really begins."I love Chinese food/ You know that it's true/ I love fried rice/ I love noodles/ I love chow mein, chow m-m-m-mein." Nothing to argue with there! But don't worry, we're not escaping this thing without getting really, really creeped out. After cataloging all of her favorite dishes on the menu ("They got broccoli! Even chicken wings!"), Alison gets a message in a fortune cookie from a special friend. A friend in a panda costume with whom she frolics in the grass and imagines floating bowls of chow mein in the sky. Oh, and that panda? It's Patrice Wilson, the song's producer AND the guy who rapped on "Friday." And here's where everything really goes off the rails. Setting aside the creep factor of a middle-aged man dressing up as a Pedobear to hang out at a tweenage sleepover, the already vaguely offensive video starts piling on the Asian stereotypes. Wilson raps in a stereotypical "Asian" voice in a moment almost as uncomfortable as Mickey Rourke as Mr. Yunioshi in "Breakfast At Tiffany's." Then the geisha costumes come out. And if you thought we were getting out of this thing without a gong and every other Eastern cliche you can think of, then you haven't been paying attention.